Youssouf Mariko
I have had a number of inquiries about travel in Mali since I originally posted this travelogue, and many of those have asked if I would still recommend Saga Tours and Youssouf. The answer has always been an unqualified 'yes'. Although I have not returned to Mali, my wife and her co-workers continue to return on a yearly basis, and have had numerous contacts with Youssouf as well as having used the services of Saga Tours for student trips. More information may be found in Youssouf's Brochure(pdf), which is in French and English (scroll down for the English)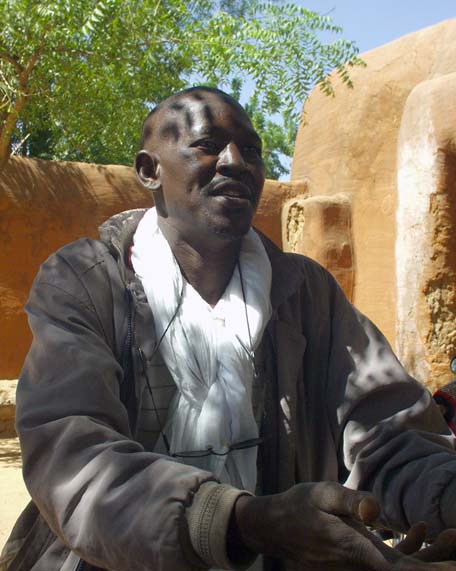 Youssouf is knowledgeable and good natured, and you could consider yourself fortunate to have him for your guide. Below are a few more pictures from the 2003 trip.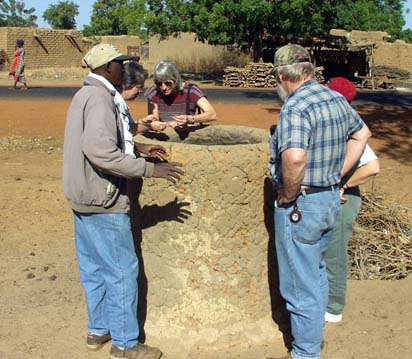 Above he is describing the roasting of Karite nuts in the clay oven.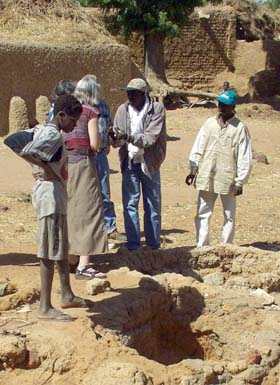 Learning about life in a rural village.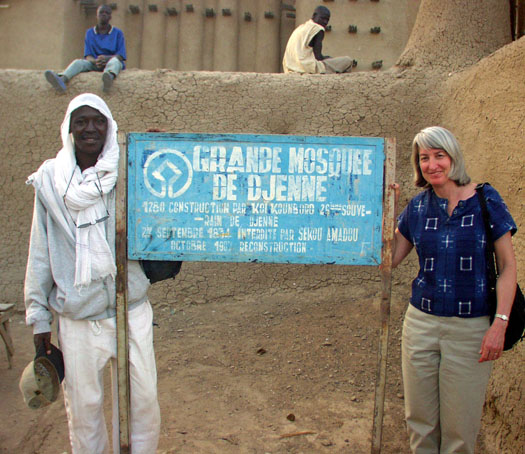 Youssouf and my wife, Jean, in front of the Grand Mosque at Djenne.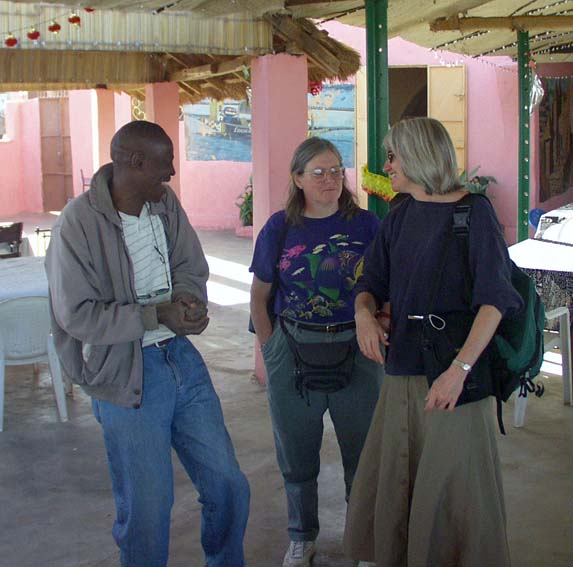 Jean traveled to Mali again in August 2007, and met with Youssouf several times. He told her that this web page has been very helpful to him. He also arranged to send me some of his own favorite photos of himself, which are below.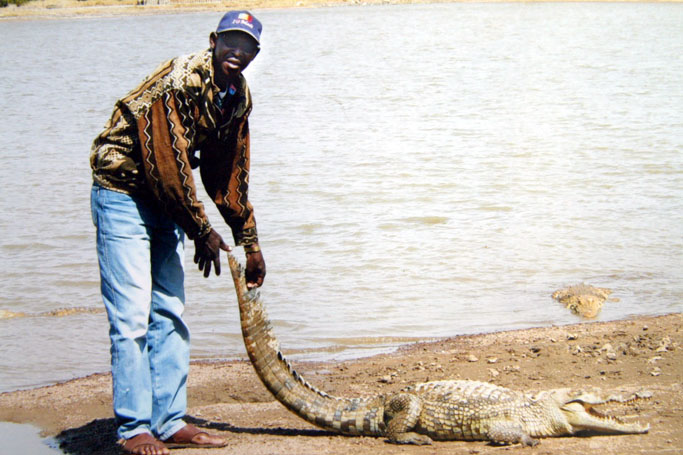 Don't let go! I think, if I were Youssouf, I'd be more concerned about looking at the crocodile than at the camera!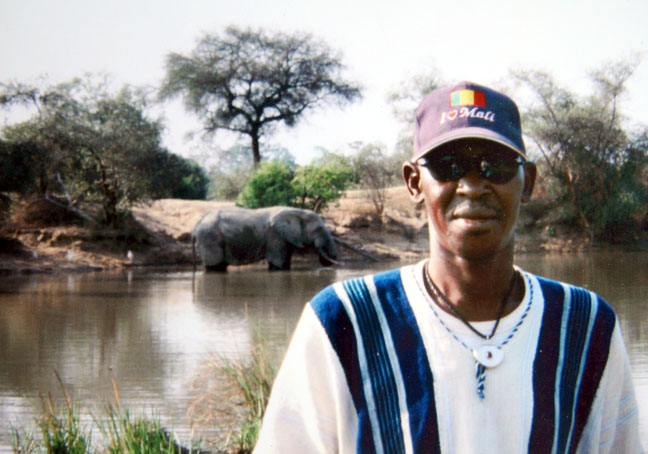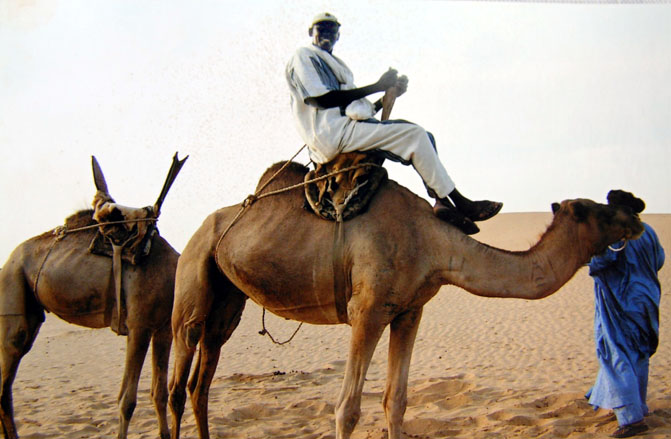 On the day before Jean left from the 2007 trip, Youssouf informed her that his wife had just had a baby. Malian babies can have many names for different places and customs. He told her that his son's English name was Richard in honor of me and the help this web page has given him.